WATCH: Pharrell's 'Happy' reimagined by cute puppies
JUST ADDED: 5 Seconds of Summer will be rocking the stage at this year's iHeartRadio Music Festival Village in Las Vegas! The band sat down with Ryan Seacrest to break the news. Click here to buy your tickets now, before they sell out!
Listen to Pharrell on iHeartRadio
(Yahoo!) - It doesn't get much happier than wagging along to this.

The folks over at The Pet Collective are at it again, this time featuring a whole lot of adorable dogs and puppies romping around to the tune of Pharrell's hit Academy Award-nominated song "Happy" from Despicable Me 2.

In the changed lyrics, the song takes on a canine perspective on happiness.

"I might be waggy, but I wanna play / I'm your best friend but you can get away / I deserve a treat 'cause I'm a lucky babe / I got hair, shakin' the air, doggie by the day," the new track goes.

it's unclear if Pharrell re-sang the song or not, but it certainly sounds like him. Consider us barking along!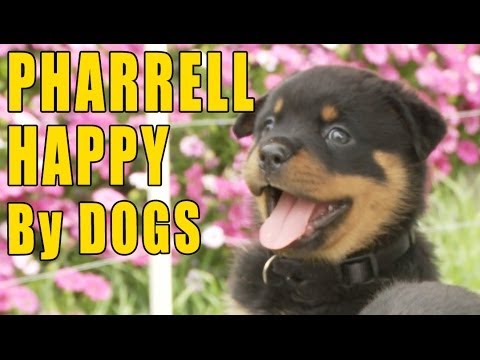 In celebration of the International Day of Happiness, Pharrell partnered with the United Nations Foundation to celebrate 24 hours of happiness. Check out some his favorite videos from around the world on his website.